Community Page
Welcome to the Hot Metal Flats community!
Mingle with your neighbors at weekly resident events, stop by the lobby to give Fido a treat, and enjoy community celebrations right outside your door!
---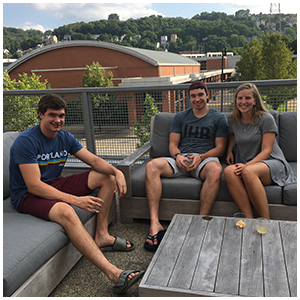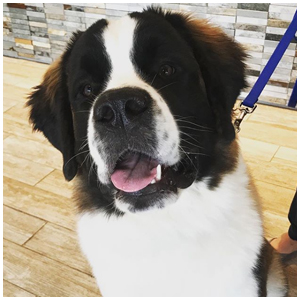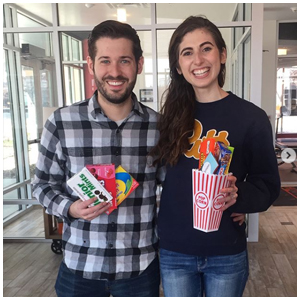 Events
10/08/2020
Sinkers & Suds Food Truck
Thursday, October 8th from 9AM to 11AM
Hot Metal Flats Parking Lot

Head down to the front parking lot on Thursday to grab some mini donuts and coffee! Sinkers and Suds will have some delicious options to kick start your day.
10/23/2020
Xfinity Resident Appreciation Event

Moe's Events- $5 Discount on Orders!
Time: 11am while supplies last!
When/Where:


Friday, 10/23: Downtown/Market Square 210 Forbes Ave.
Saturday, 10/24: Oakland 3616 Fifth Ave.
Primanti Brothers Takeover: $5 Discount on Orders!
When: Monday, 10/26; 4:30pm while supplies last!



Where

:


1) East Liberty: 5491 Penn Ave.
2) Washington: 400 Adios Dr.
3) Homestead: 152 East Bridge St.
4) Harmarville: 6 Anchor Dr.
5) Pleasant Hills: 830 Clairton Blvd.
6) Mt. Lebanon: 1539 Washington Road
7) Monroeville: 3847 Northern Pike
8) Robinson: 4501 Steubenville Pike
9) Irwin: 921 E Pittsburgh McKeesport Blvd
Testimonials
Nice building with new facilities. The management is quite responsive, so is the maintenance team. I would recommend it if you are looking for a move.

- Fangjie - Google
Hot Metal Flats, great atmosphere and location. It

- Alyssa - Google
The building is in the top tier in terms of the actual apartment and building amenities when compared to all the new developments across the city. Plus, the staff are just cool, reasonable people.

- Chris - Google
The property manager is ready and willing to make sure all of your options are clear and, if necessary, take a deeper dive into what is or might be available and the best fit for you. She couldn't have been more friendly, accommodating, or transparent through the whole process. They email or call you back quickly, and you never get a feeling that they are just dying to get their hands in your pocket like some of these other places. It was all very refreshing.

- Chris - Google
The property manager is constantly working on improvements to increase the quality of life of the residents. She is always available and carefully listens to our suggestions and concerns. She is pro-active, fast to solve problems and friendly. We feel confident about recommending the property to anyone who would like to live in a modern and cozy apartment on the South Side with a 5-star management.

- Marcio - Google
We lived in Hot Metal Flats for over two years, and we extremely lucky to have rented there! The location, leasing agents, management, and maintenance are extremely kind, responsive, and helpful. The monthly events are top-notch, and when we lived there, we looked forward to them every month! The gym and common room are also great. Made frequent use of the pool table too!

- Matt - Google
Hot Metal Flats provides beautiful apartments and a complex with all the amenities you would ever need. I will never rent from Pittsburgh slumlords again!

- Tom - Google
While living in Pittsburgh, the Hot Metal Flats team really made me feel at home! From the extremely fast response time to any issue/question (maintenance and/or billing) to the well kept common areas, everything was perfect! Most importantly the apartments speak for themselves! Everything you could need and very spacious, even with a studio or 1 bedroom! If/when I move back to Pittsburgh Hot Metal/Walnut Capital will be my first call!

- Michael - Google
My boyfriend and I moved to Hot Metal Flats about 8 months ago and have decided to stay for another year because we love it so much! The management staff are attentive, receptive and always great to work with. The maintenance staff work to keep up with all of the residents and are always on top of any little issues that come up. It

- Cassie - Google
We love living at the Hot Metal Flats! There are so many parts of our living experience that make it five stars. From the spacious bedrooms, kitchen, family room (and closets too!) - it

- Stephanie - Google
Great place to live! Good location, central to many different neighborhoods in Pittsburgh, close to trails, well kept, modern amenities, great staff. Definitely recommend living here.

- Mike - Google
We've been here for three months, and already are obsessed! Everything is new (and not cheaply made!). Haven't had to call maintenance once so far. All the staff and other residents are so friendly, and the resident events are great and a great way to make friends in the building! Management has been super responsive to any questions or concerns we have. The location can't be beat - walking distance to bars and restaurants, and right off the riverfront trail for taking walks or going for runs.

- Meghan - Google
Nice, clean and cozy spot on Pittsburgh's South Side. Very convenient also for people that work nearby and do not want to use a car. The management staff are very caring and invest a lot of time to make the community a little better every day. Complimentary coffee for residents in the community room and also a spacious patio. One of the best decisions of the last months.

- Philip - Google
Hot Metal Flats has been an incredible apartment complex to live in over the last three years. I love how responsive the employees of the building are, the creative monthly community events modified to the tenants, high-class gym amenities, and friendly atmosphere! I highly recommend living here!

- Rachelle - Facebook
I have been a resident at Hot Metal Flats for almost a year now. I couldn't think of a better place to call home. The staff are all friendly and welcoming. The amenities make it feel even more at home as do all of the events going on each month. I am so happy with my choice to live at Hot Metal Flats and would recommend it to anyone looking to live in the Pittsburgh area.

- Marie - Google